Who can benefit?
Breast enlargement (breast augmentation) techniques can be used to help women who have one or both breasts smaller than they would like. Breast implants may also be useful to overcome some types of breast shape problem, including breast sag, sometimes in combination with a breast uplift procedure. Methods for enlarging a breast using your own tissue are discussed under breast reconstruction.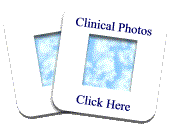 What options are there?
Breast enlargement surgery usually involves the insertion of a prosthesis to add extra volume to the breast. The two materials most commonly used to fill breast implants are silicone and saline. Each material has different advantages, so the best choice for you depends on your needs and wishes. These implants are available in a wide range of sizes and shapes, to suit your individual body.
The implants can be placed either beneath or in front of the pectoral muscles. This position can affect the final shape of the breast. Certain combinations of breast type and implant type are better suited to placement beneath the muscle, and others on top of the muscle. There is no single combination that works for everybody. There are also several options for locating the scar discretely, including under the breast, or around the areola.
All of these options will be discussed in your consultation, along with the pros and cons for your specific circumstances. There is not one option for breast enlargement which suits everyone.
Is Silicone safe?
Silicone has been widely used in medical implants for many years. It is not only used in breast implants, but also in some joint prostheses, and surrounding many pacemakers for patients with heart beat irregularities.
There is no doubt that if the old liquid forms of silicone gel escape from a prosthesis, they can cause some local reaction in the tissues. This can occur by either prosthesis failure (rupture) or gel bleed (slowly leaking through the shell of the implant).
Newer styles of silicone implants have many design features to significantly reduce both of these forms of gel escape. Firstly the outer membranes are designed with several layers of differing structure to help block gel bleed. Secondly, the gel itself is now much more refined, to eliminate the smaller molecules which are more prone to bleed through. Thirdly, the gel is also made more cohesive, like a firm jelly, to hold itself bound together, even in the event of prosthesis failure. Finally, the outer shell of the prostheses are now much thicker and more durable, to resist wear and tear. Prosthesis rupture can still occasionally occur with modern silicone implants, but the consequences of this are much less with the highly cohesive gels now in use.
A number of large scientific studies have now been conducted to look into the relationship between silicone gel prostheses and many of the symptoms of systemic disease often associated with them. Such symptoms as fatigue, joint aches, muscle aches and stiffness have been shown to be very common in women without silicone breast implants as well as in those with them, making it difficult to be crear about the cause. There is also no increase in the risk of common breast cancers in women with silicone gel implants.
Silicone prostheses a popular choice for breast enlargement in Australia, and are one of the options which can be discussed in consultation.
What about fat injection?
There has been some controversy about the use of fat injection for breast enlargement. It sounds so convenient to suck some fat from those thighs which never budge with weight loss and put it into the breasts which vanish as soon as you mention a diet. Although not without some limitations, this has now become a well accepted option for some women, and well worth discussing. These techniques are also widely used as an adjunct to shaping a reconstructed breast.
More information on Breast Enlargement
The Australian Society of Plastic Surgeons - Breast Augmentation Information