Rhinoplasty surgery is used to improve the appearance or function of the nose. It may be done for cosmetic reasons, or following an injury or surgery.
The planning for rhinoplasty is very important. The nose must be assessed in detail, looking at each of the major structural and functional elements. Other elements of facial proportions must also be considered to ensure an appropriate facial balance is achieved.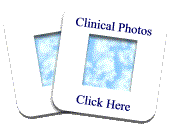 Who can benefit?
Anybody who is concerned about the shape or size of the nose can be considered for rhinoplasty surgery. Some changes are more achievable than others, so details of what can be realistically achieved should be discussed in detail at your consultation.
What does the procedure involve?
Two main approaches are used for rhinoplasty - The closed technique, and the open technique.
The closed rhinoplasty is done through incisions inside the nostrils, avoiding the need for external scarring. This is the more traditional approach, and is still very widely used today.
The open rhinoplasty technique is increasing in popularity, because it allows the surgeon a better view of the support structures of the nose, so can allow more accurate refining in some areas, especially the tip of the nose. It does leave a small scar on the skin between the nostrils, but this is usually very inconspicuous.
The most appropriate choice of procedures can only be decided in conjunction with the overall plan for the surgery, as it depends on what elements of the nose are to be altered, and the nature of these alterations.
In most cases this surgery can be done as Day Surgery. In many cases a plaster splint will need to be worn on the nose for about 1 week afterwards. This helps to maintain the shape of the nose during the early healing period.
Are there any risks?
Any surgical procedure carries some risk, and rhinoplasty is no exception.
Most patients can expect some of the nasal skin to be a bit numb for a while after surgery. This usually settles to a large extent over several months, but some patients have long term numbness in a part of the nose.
If breathing is a problem, this can often be corrected by surgery, but some alterations to the nose, especially reducing the size, may leave less room inside for air flow.
Rhinoplasty in a delicate art, but an inexact science. There are many unpredictable aspects of the healing process, including swelling, scarring, and the tendency of cartilage to warp. We take great care to take all of these factors into account in the planning process, but despite our best efforts to predict mother nature, irregularities, asymmetry, and distortion may occur. About 10% of patients may need some form of revision surgery to correct an element of the contour which is not ideal.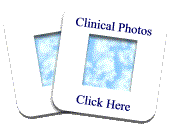 More information on Rhinoplasty
The Australian Society of Plastic Surgeons - Rhinoplasty Information